Employee Policy
When participating in the great family of Minh Duc Group, each staff member will be entitled to remuneration worthy of their contribution to the development of Minh Duc Group. The policies for employees of Minh Duc Group include:
- Create a professional working environment with modern equipment, ensure hygienic working conditions and safety regime for employees.
- Competitive salary and bonus
- Allowance policy includes: attraction allowance, part-time allowance, responsibility allowance, mobile allowance, phone allowance... These allowances are an addition to monthly income, helping employees work safely.
- Health care policy for employees: Health care policy is specially designed so that employees are always in the best shape, thereby promoting creativity and improving work efficiency. Including: Welfare insurance program for employees and their relatives to reduce economic pressure and use high-quality medical services when employees are at risk due to accidents, illness, diseases.
- Social insurance regime: The social insurance, health insurance and unemployment insurance regimes are implemented in accordance with the law and ensure that all employees are fully entitled to the insurance regimes. .
- Other social benefits: bonus on major holidays (New Year, Lunar New Year, Southern Liberation April 30 and International Labor Day May 1, National Day September 2, annual vacation, sewing uniforms, regimes for women on the occasion of March 8; October 20...
- Cultural, sports and social activities for employees: With the goal of building a friendly, united and sharing working environment, Mavin regularly organizes cultural and sports activities. social activities such as: Giving gifts, taking care of women on the occasion of 8/3 and 20/10; Giving gifts and organizing the Mid-Autumn Festival program for children of officials, giving gifts to children with good academic achievements, giving gifts on the occasion of the international children's day 1/6; Visiting, giving gifts, supporting the families of cadres with special circumstances…
Minh Duc Group pays special attention to human resource development through effective implementation of training policies, improving knowledge and professional qualifications for employees. Not only participating in soft skills training courses, improving professional qualifications, Minh Duc Group's staffs are also given the opportunity to interact with the world's leading experts in the field of construction to acquire, exchange and learn from experiences from developed economies.
Training with Minh Duc Group not only means improving the qualifications of employees, but also contributes to improving the quality of human resources of Vietnamese enterprises in general, contributing to Vietnam's construction industry experts. , a skilled and highly qualified engineer for the sustainable development of Vietnam's construction industry.
With the specificity of operating in the construction field with the philosophy of "Trust for the works", Minh Duc Group's collective is very diverse in terms of qualifications, geography, age... but this diversity is a treasure for us. with Minh Duc Group. Minh Duc Group has built a team of lean, qualified and talented personnel in an environment that is always creative and innovative, always acting according to the 7 core values ​​of Minh Duc Group "Hard work - Innovating bright". Creation – Recognition of Dedication – Continuous Learning – Teamwork – Honesty – Positive Attitude".
 Minh Duc Group always creates a professional and modern working environment, where each individual can maximize his right to work, dedicate and develop. Minh Duc Group honors all dedications and contributions of employees, harmoniously combining the interests of enterprises with those of employees.
Minh Duc Group also pays special attention to human resource development through training policies, improving knowledge and qualifications for staff. Minh Duc Group employees also constantly have access to the most up-to-date and advanced knowledge from the world's leading experts. Training and developing human resources with Minh Duc Group is not only to develop Minh Duc Group but also to contribute to Vietnam's construction industry with high-quality experts and engineers.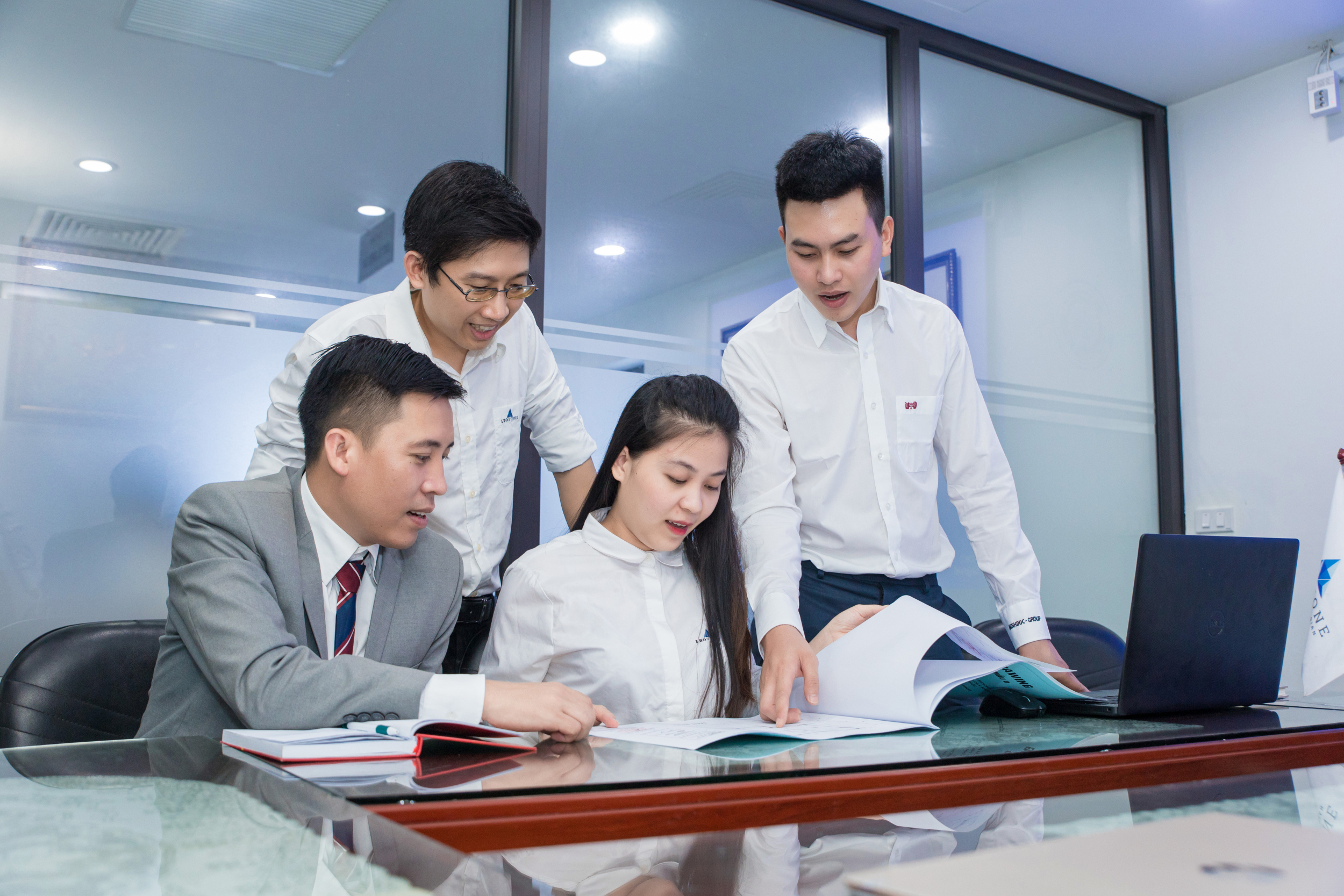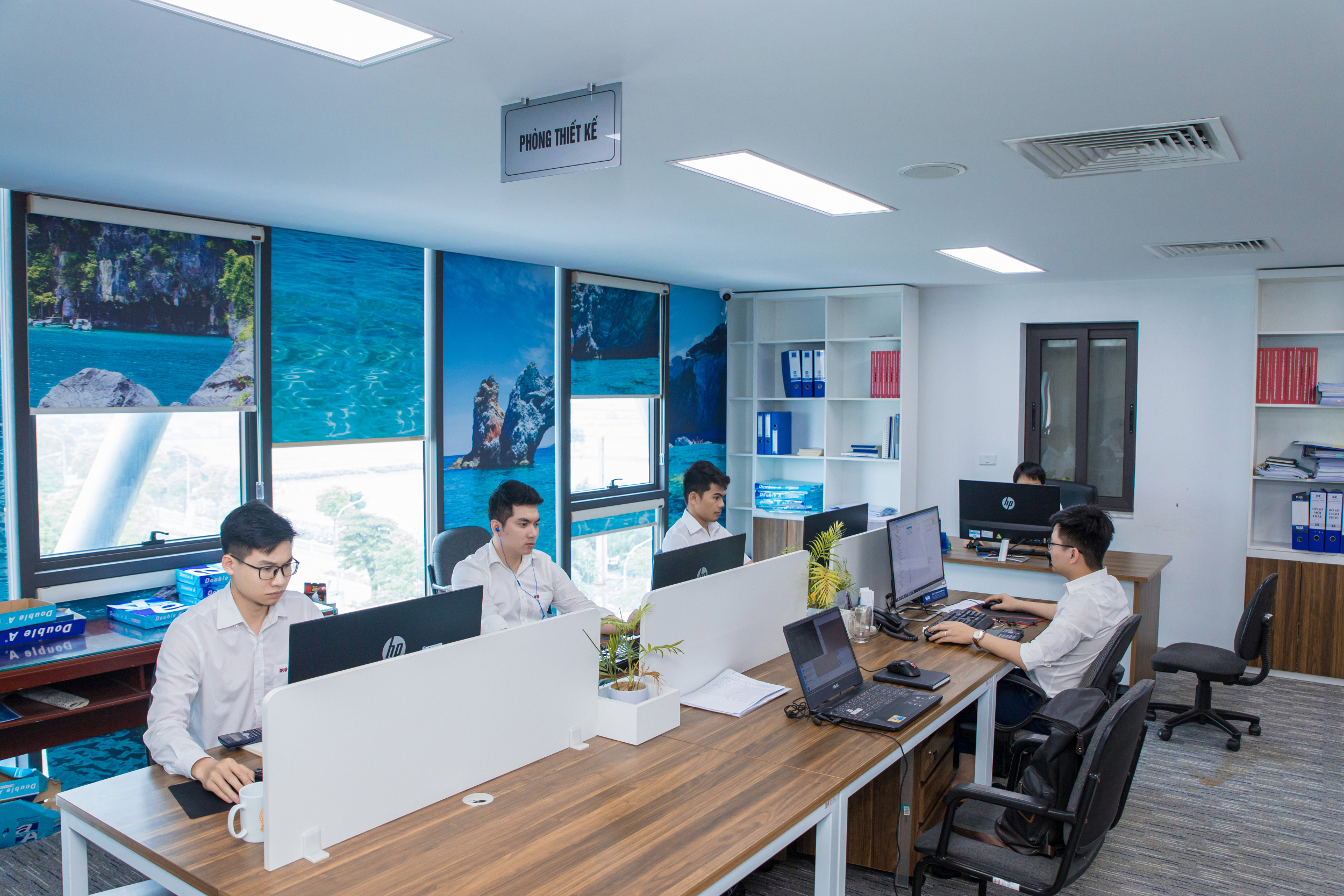 INFOGRAPHIC RECRUITMENT PROCESS